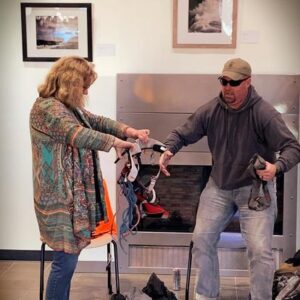 Our meetings are mostly online (Zoom) for now, but as conditions improve, we're easing into some in-person meetings.
Meanwhile, you can join our meeetings from anywhere. That's been a nice benefit of this difficult time--enjoying offerings from many other Sisters in Crime chapters nationwide.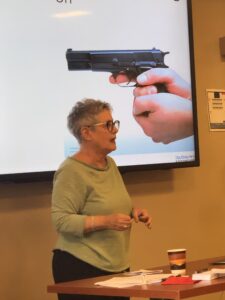 Surf the waters of mystery and crime fiction with us this year!
A few of the things coming up:
January 21
Put Your Best Cover Forward
Mariah Sinclair
How do you grab the reader with your cover? It's one of your most important tools for helping readers find your book. Cozy cover designer Mariah Sinclair will talk to us about what makes a good cover for your specific genre and will show a case study of the improved sales resulting from a cover redesign.
To register for this talk:
https://sistersincrime-org.zoom.us/meeting/register/tJwtdeyrrzwsHN0NBHq_oJIhMKrcuz9gIY2e
February 18
TikTok Workshop:
Jumpstart your presence on TikTok
TikTok is a powerful place for you and your books to be seen. It can also feel intimidating. Join us for our February chapter meeting to listen together to James Blatch's great presentation on TikTok—then plunge in and make a TikTok yourself in just a few minutes. The nice thing is, an effective TikTok can be short and simple, and there's a priority for just being yourself.
Note: After you register for this online workshop, please do these three things: 1) download the TikTok app; 2) set up your free account; and 3) think about the type of song you'd like to use with your post. TikTok has a library of songs you can choose from. See you there!
To register for this talk: https://sistersincrime-org.zoom.us/meeting/register/tJErdOGvpjgiHtwS4q-qu1TCzSw7UOIsla7-
Coming up:
Author branding

Talk with a cop

How to write to market

Writing a likeable protagonist

Tighten your prose!

Intro to indie publishing:
The how-to

Bonding with your readers

What we've learned at 2023 conventions/shows

Holiday party